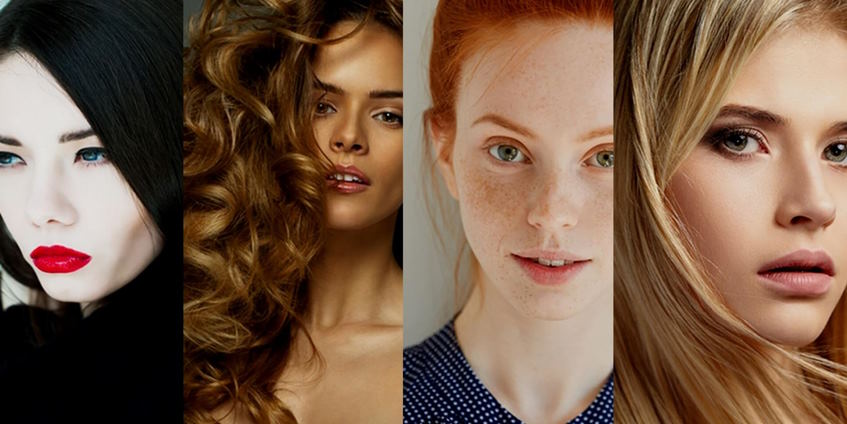 The theory of the four seasons is the most convenient theory of color types. Each type, like the season, corresponds to a certain palette of colors. Winter and summer are cold color types, and spring and autumn are warm.
You need to clean your face and remove your makeup. Tie your hair back with a white towel. Next, get some scarves in cool pink and warm coral/peach colors. Once you're all set up, you can pick up a mirror. Make sure there is dim daylight so you can see your face clearly. Hold the scarves up to your face alternately, starting with the warm shades and then the cool ones while looking in the mirror. Pay attention to how your skin looks with each color scarf. You want to find the colors that make your skin look radiant and healthy and not dull or painful.
Color type spring
Spring women usually have fair skin with a peachy tint. They often have sun-brown freckles and shining eyes that are blue, yellowish green, grey-green, or light brown. Their hair is usually between honey and straw shades and has a golden sheen that shimmers beautifully in the light.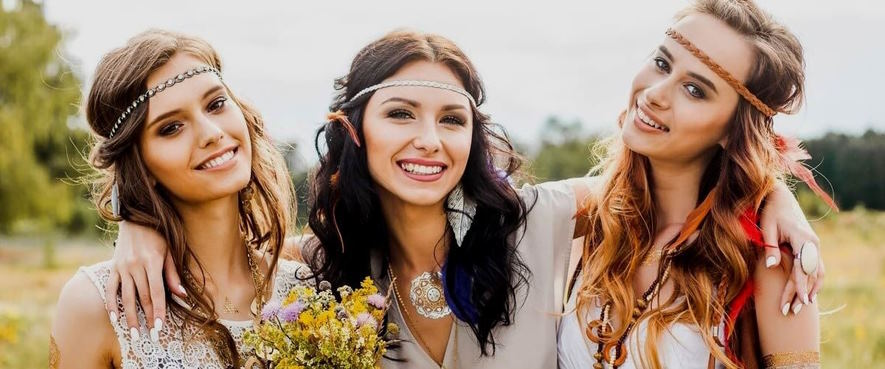 For girls in spring, natural makeup is the best option. It includes a light foundation and blushes in colors like light apricot, terracotta, peach, and coral. For lipstick, try red, peach, carmine, or pink. When choosing a mascara, go for brown, green, or warm purple colors – these look best with the natural colors of spring.
Color type summer
Summer women have fair skin, often with cool undertones – they tend to look good in light colors but should stick to neutral shades. Their eyes are usually blue, gray, or green, and they have pale blonde or ash-brown hair that looks like it was kissed by the sun.
The best summer makeup contains cool tones of pink, beige, and grey. Matte foundations work perfectly as they even out skin tones without giving it a serious look. Use light neutral eyeshadows and add some definition with dark brown or gray eyeliner. Make sure to use blush sparingly to keep the natural, dewy look alive.
Color type autumn
Autumn women have a warm coloring that looks golden and rich. They tend to have sun-kissed skin that is slightly darker than summer women. Their eyes often have golden or amber colors and they have medium to dark brown hair with red highlights.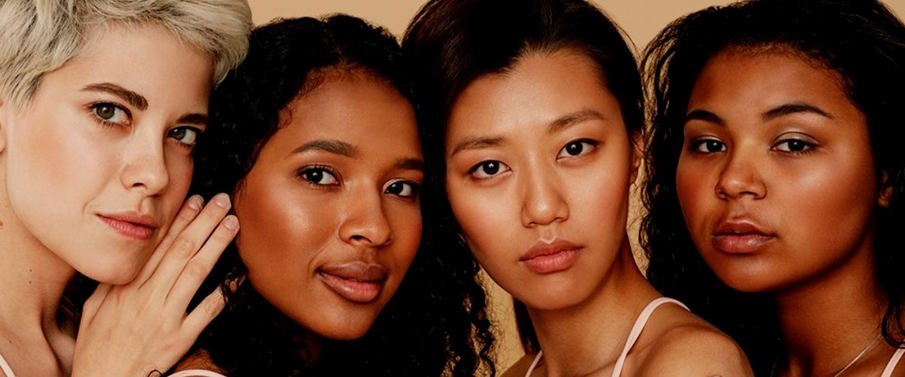 It is better to use intense and rich warm colors to create the perfect makeup for women with an autumn color type. Foundation in ivory, light beige, pink and peach shades, and blush – golden copper, peach, and rich terracotta. Nude lipsticks are most suitable for autumn and brown, copper, bronze, coral, red, and orange. Add some definition with eyeliner and eyeshadows in warm browns and beige.
Color type winter
Winter women usually have porcelain skin, often with cool undertones. They have eyes that are deep blue, dark brown or gray, and they have jet-black hair with a hint of blue sheen.
The color of the makeup for winter girls must match their skin tone. For example, white-skinned girls should use a light pink blush, while girls with dark skin should use an apricot color. Lips are preferably painted with hot pink, magenta, purple, red, and burgundy lipsticks. To emphasize the beauty of the eyes, it is necessary to use shades of silver, emerald, blue, blue-purple, and coffee colors of a cold palette. You can also use black.